Hello. Welcome to NewAlliance IT
NewAlliance IT is a young and extremely dynamic company that invests in transforming customers' capital costs into operating costs, in a service metric based on three fundamental pillars: transparency, integrity and responsibility.
Do you want to embrace the wave of digital transformation but the costs of implementation are very high? Do you need technical support adaptable to your company's requirements? Do you have projects and don't know how to develop them? To answer all of this, we invented a four-step system called IT 365
Do as our customers do - focus on your business and end, once and for all, the concerns associated with IT.
We help companies become more digital and efficient. Be more agile than your competition and lower your costs.
By centralizing acquisitions on a single invoice, we are able to guarantee more advantageous conditions and more competitive prices.
Whatever your project, we look for the most cost-effective solution and bridge the gap between the customer and the supplier.
We manage your computer park so that you don't have to! Gain security, visibility and control over your information.
Working with the NewAlliance IT team gives me the comfort of knowing that I will always have at my disposal the most cost-effective solutions for my company's needs.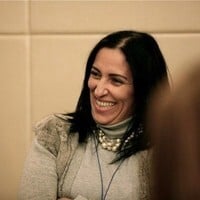 There are companies that solve problems superficially, and others that solve them in substance. NewAlliance IT is one of them.